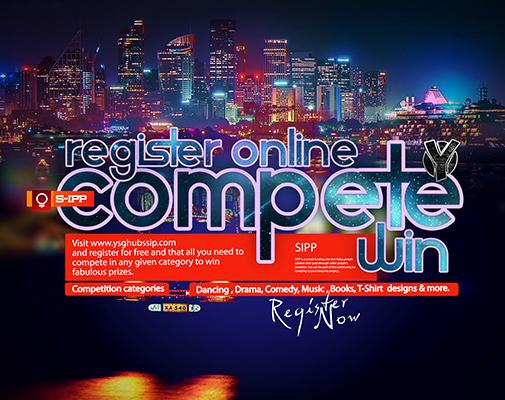 Visit www.ysghubssipp.com and register for the
S-IPP Online Contest.
Compete in any given category and win fabulous prizes!
Competition Categories Include:
Dancing, Drama, Comedy, Music, Books, T-Shirt designs & more.
Log onto the S-IPP website today at www.ysghubssipp.com and Sign-up for free !!
Share Your Talent, Get Votes & Start WINNING !!!
Follow us on Twitter: @YSGHubs_SIPP
Facebook Page: https://www.facebook.com/ysghubsltd